Craft carries through everything…
Brings excitement and energy…
A collaborative, creative, communinty…
"Winking Seal Beer Co.™ was born out of the desire to create great craft beers, which create that moment of lift off when atoms and art collide in a glass igniting a perfect storm."
Fueled by the excitement of being a pioneer in the largest and fastest growing craft beer market in SE Asia and the driven by the passion from heart of our co-founder's childhood stuffed animal, Sealy, who lost an eye through years of love.
Awarded SE Asia's Best Craft Beverage Company 2022 by LUXlife, we've built a beverage ecosystem with a range of well-known brands and a market-leading supply chain, production, and distribution service platform to help brands expand in Vietnam and regionally.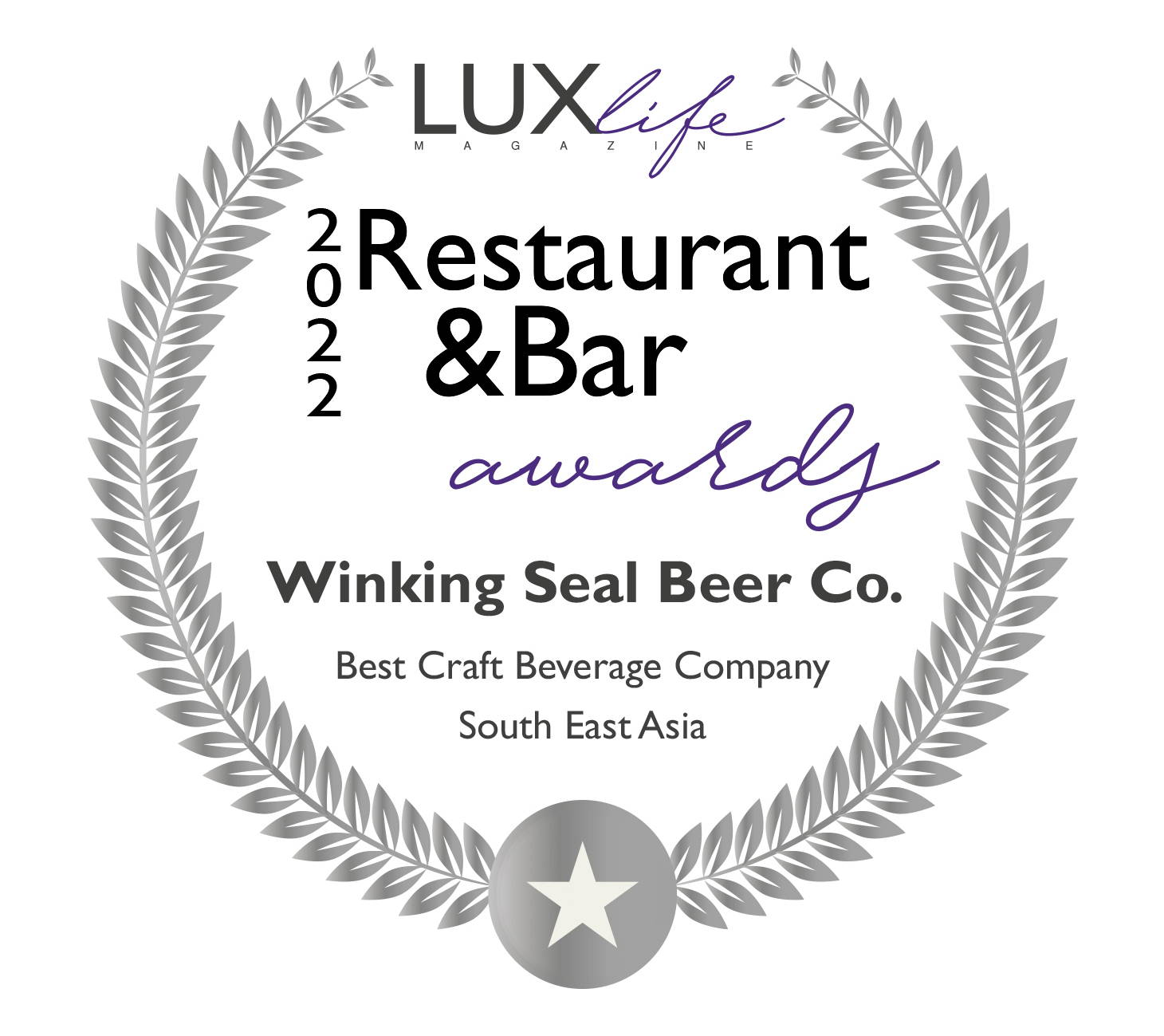 Winking Seal Beer Co.™ began over a beer in 2016 with co-founders brian kekich and Mark Nerney with our name and iconic branding inspired by Mark's childhood stuffed animal, Sealy, who lost an eye through years of love.
Today we own two well-loved and established craft beer brands, Sundowners™ Hard Seltzer, eco-friendly beWater™, contract brewing and production of both alcoholic and non-alcoholic beverages, and regional distribution within SE Asia.
We believe in creating communities and inciting innovation that cross countries and categories to revolutionize the way companies, consumers, and collaborators come together to change attitudes, lives, and, ultimately, the world.
To build amazing beverage brands that bring people together, are globally accessible, deliver the highest product and service standards, and, ultimately, enable participation in the circular economy and create sustainable value for all our stakeholders.

MAKE SOMETHING BETTER, TODAY
We're hungry, we're passionate, and we love tough problems and new challenges. You don't hear a lot of "I don't know how" or "I can't" with our team. When faced with a hurdle, we jump.
CULTIVATE RAVING FANS
We create raving fans of our customers and of each other. If our customers aren't raving about our people and our products, then we have not achieved what we strive for.
PLAY FOR EACH OTHER
Above all, we're a team. That means we show up for each other, act with empathy, and bring our authentic selves to work every day. We're growing this company not for own personal gain, but for each other.
WORK ETHIC WINS
We believe the teams willing to put in the extra effort, go the extra mile, and are accountable for their actions, will be the ones who see their visions and dreams realized.
EMBRACE CHANGE
We seek out, embrace, and get (un)comfortable in knowing that if we're not continuously changing, evolving, and improving - we're falling behind.
ENJOY THE JOURNEY
We make sure our team feels appreciated, valued, and celebrated. We take the time to stop and acknowledge where we came from so that we don't miss how impressive the climb is.
DO THE RIGHT THING
What do you do when no one else is looking? Our teams act with integrity and focus on putting ourselves in the shoes of others. We operate with transparency and unwavering candor, honesty and respect.
GET IT DONE
Our customers trust us to craft amazing products and we take that seriously. Our team will overcome obstacles, find solutions and deliver exceptional results. We hold ourselves accountable for outcomes, good and bad. And we don't pass the buck.